SHOWS, ACTS, THEATRE!
Here's a Menu for you, it might be chaotic, but hey: what's in a name...
The Lost King" or "De Zoektocht naar de Koning" - SHOW
A Grim but Gracious FireFairytale; 35 Minutes of Fire-Theatre including visuals and live images, full of romance, happiness, sadness, excitement and adventure.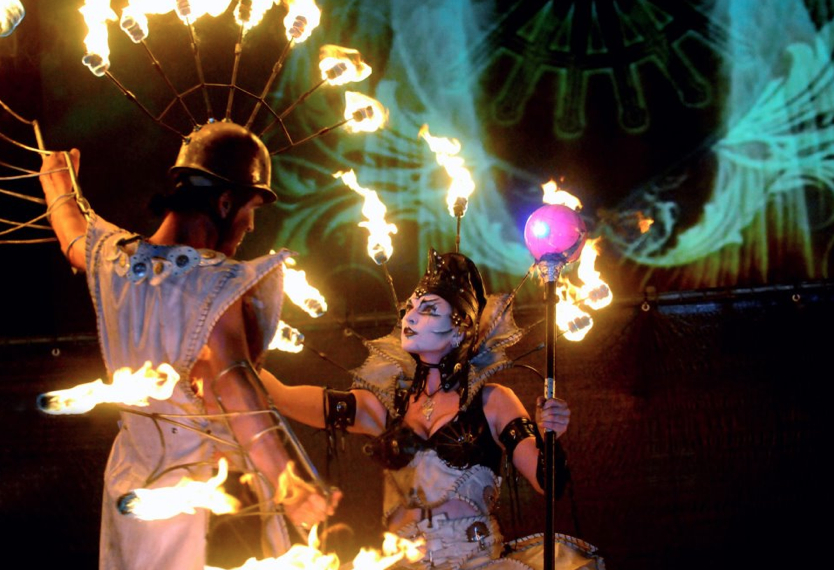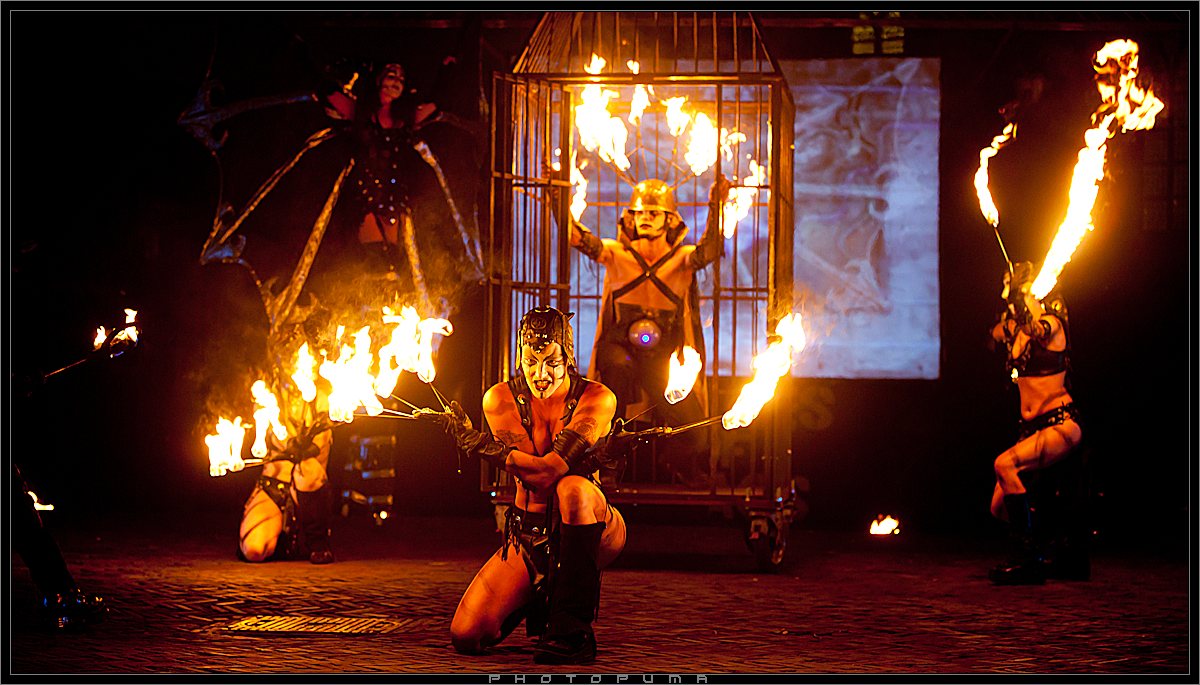 The Dissension of the Phoenix" or "De Tweestrijd van de Phoenix "- SHOW
6 or 10 performers dancing, fighting and playing a firey fairytale : 13 or 25 miniute show.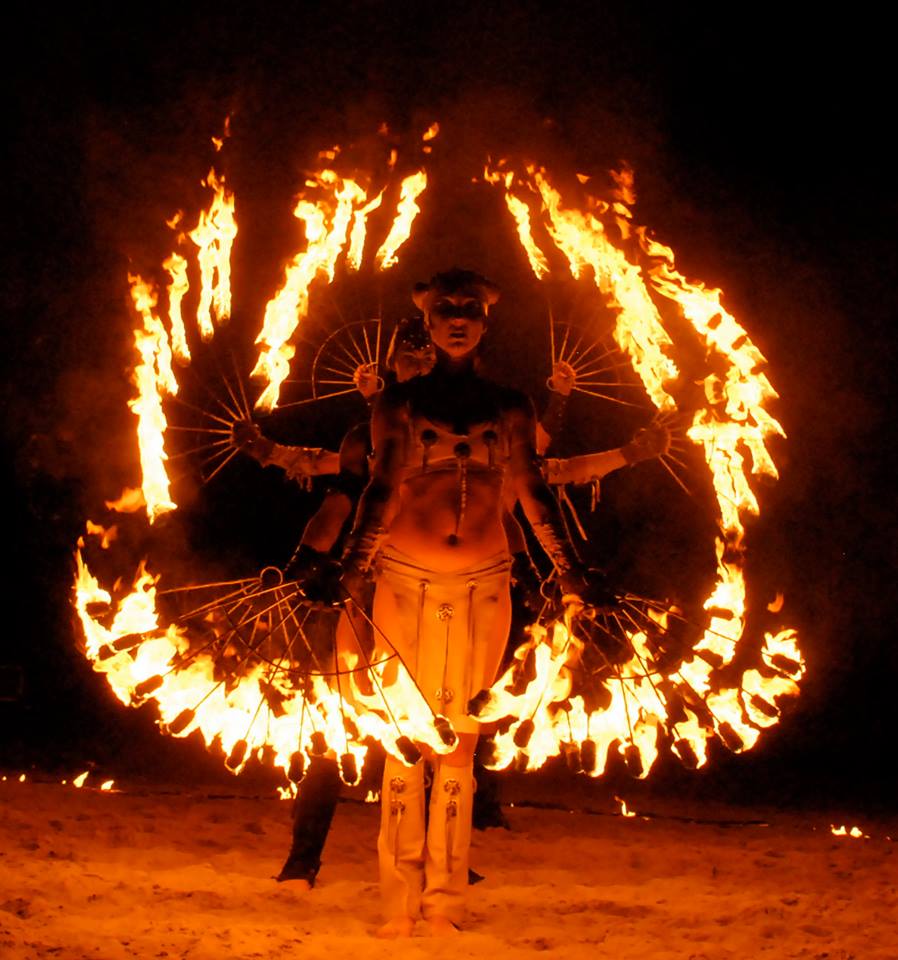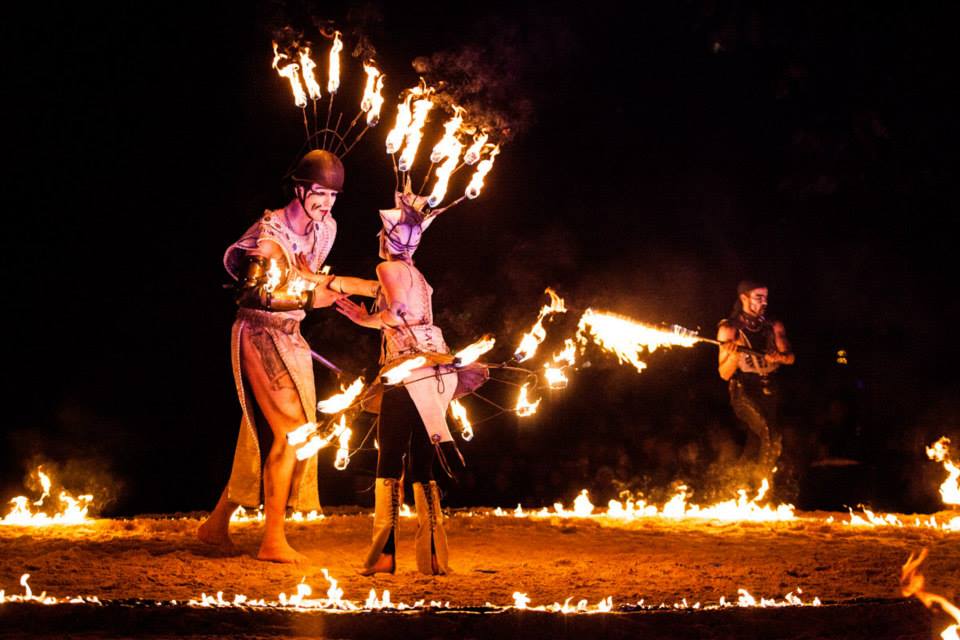 "Queen of Bats and the Firedancers:" - MOBILE ACT/ WALKAROUND
Walkaround act with one winged stiltwalker and two (or more) firedancers, and music. Mobile act.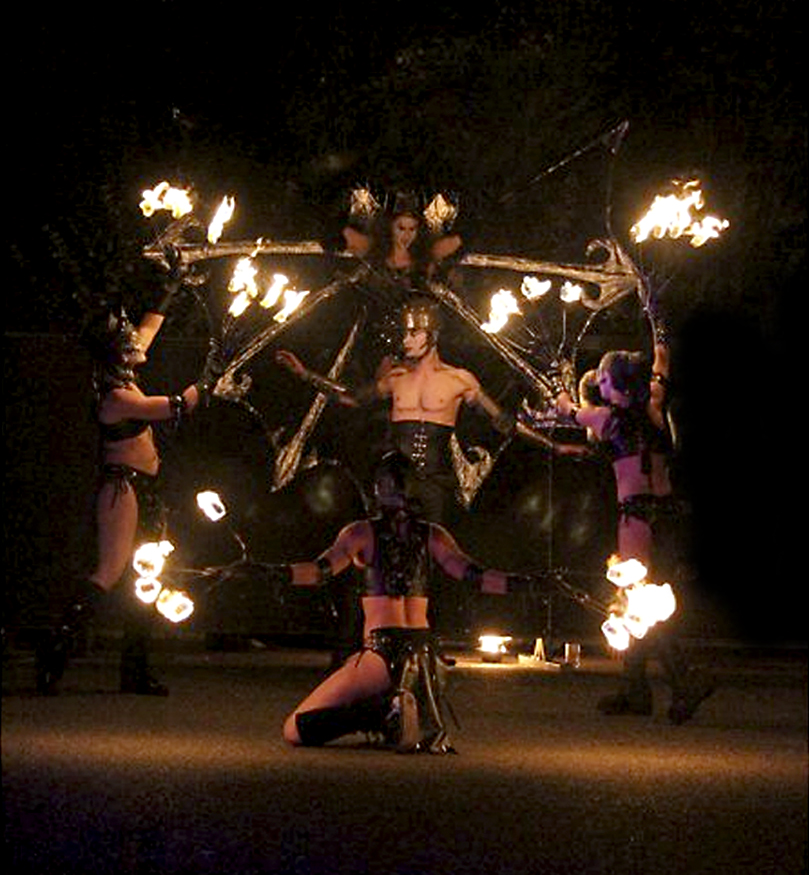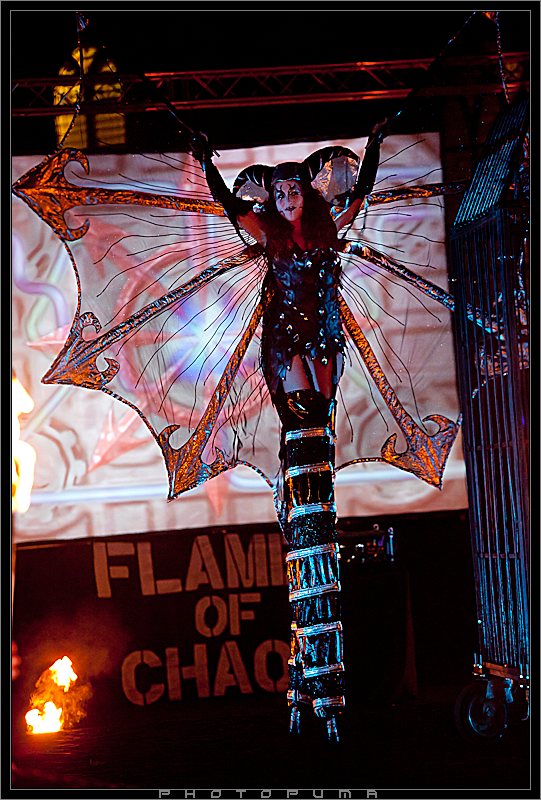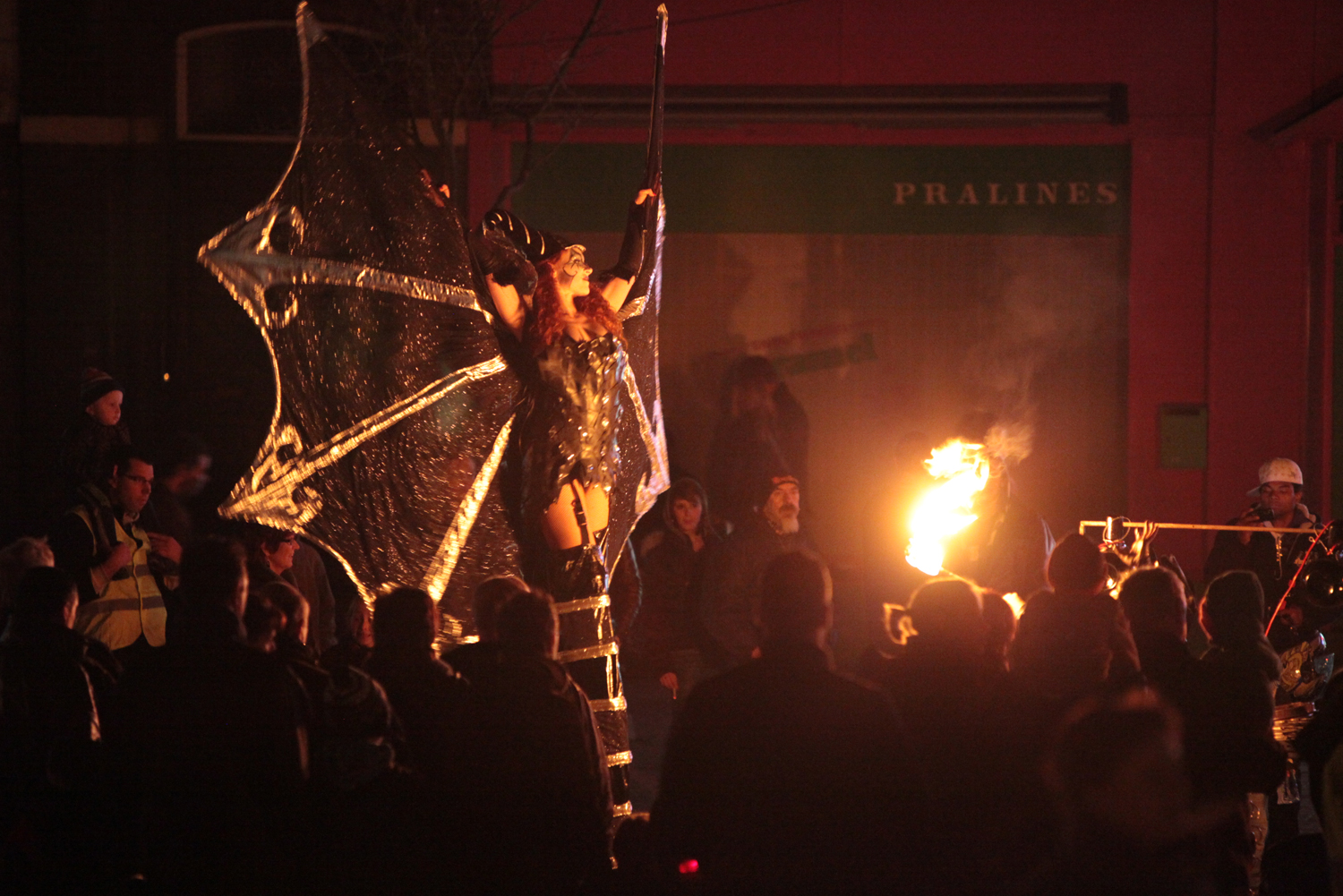 "Burning for Love" or "Vurige Liefde" - SHOW:
A short dance symbolising true love: 2 dancers in burning costumes. A wonderful Valentine or Wedding act!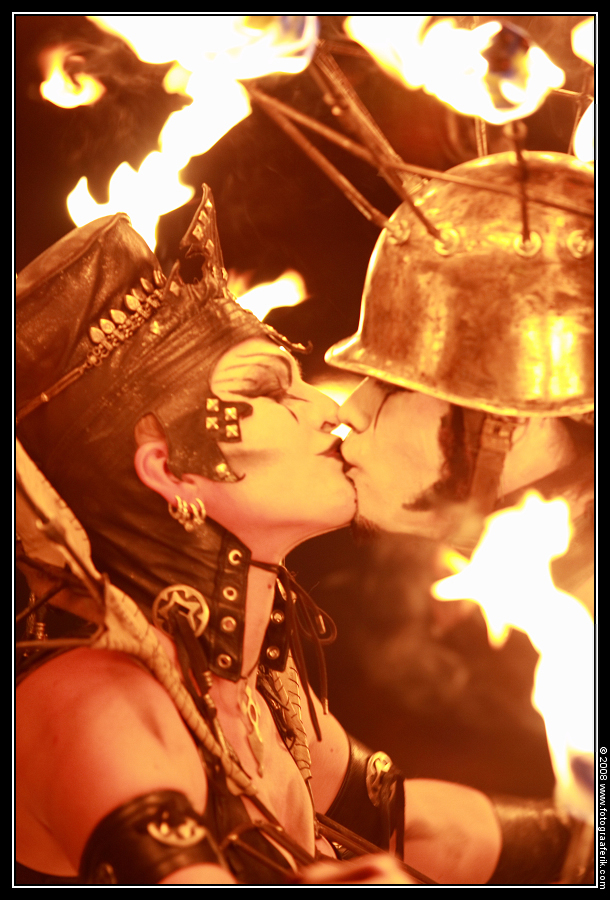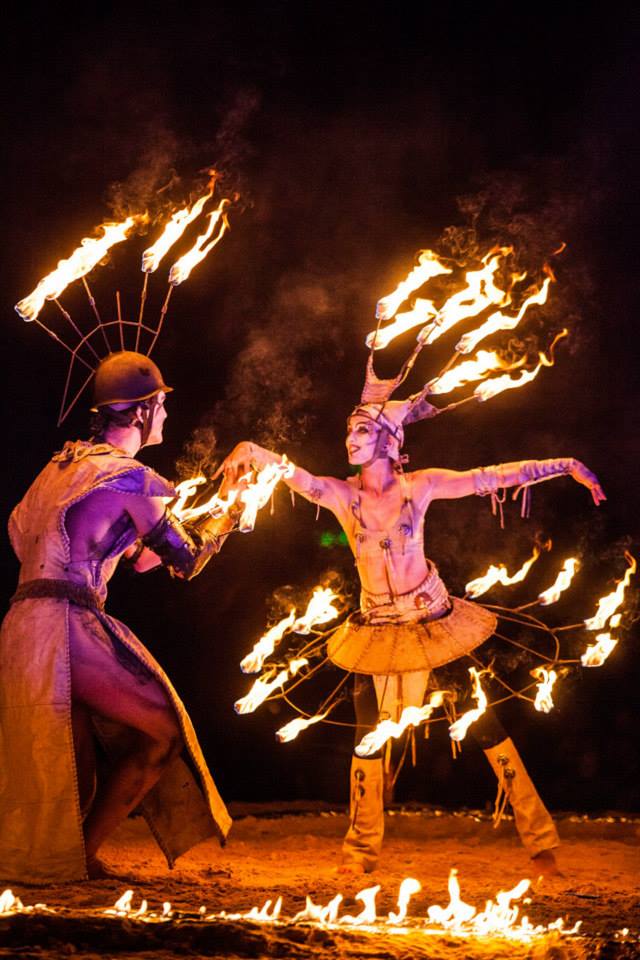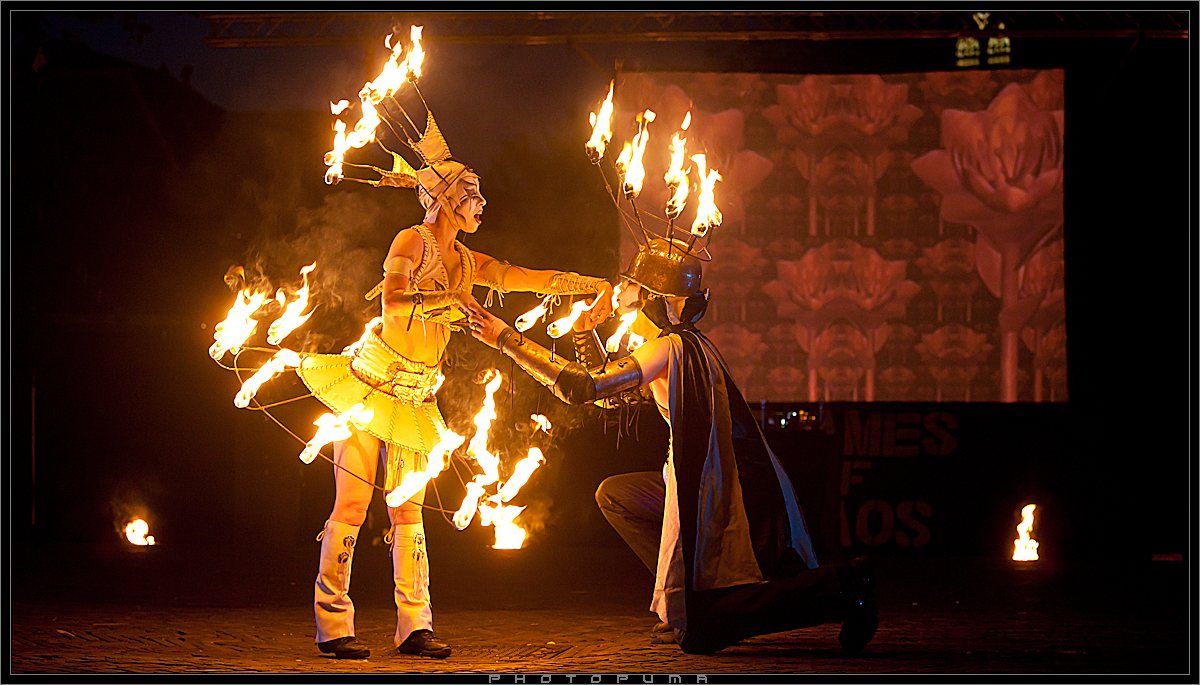 "Madame Fatula en de Bokkenrijderskar " or " Furia's Chariot" - MOBILE ACT/ WALKAROUND/ GOOD FOR PARADES:
She rides her chariot across the earth, two fauns pull her forward, further still. Mobile act.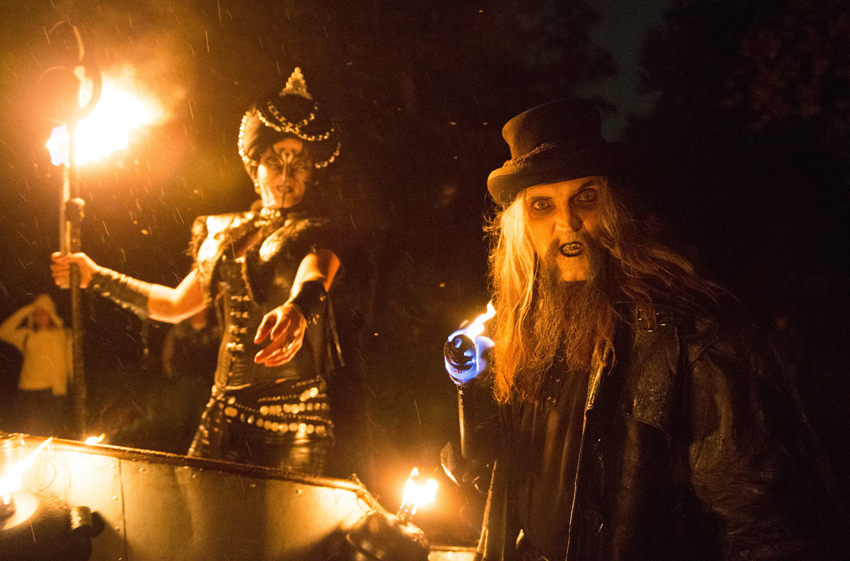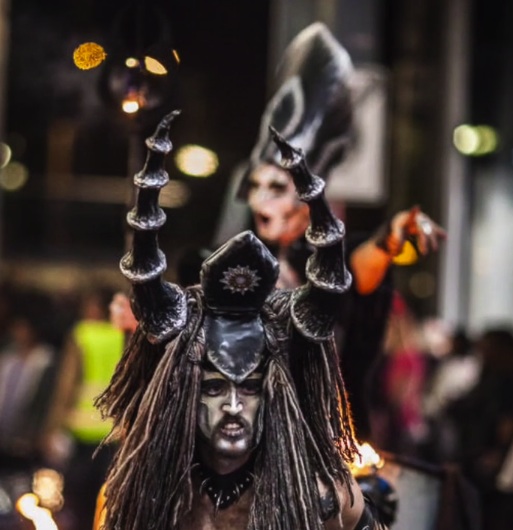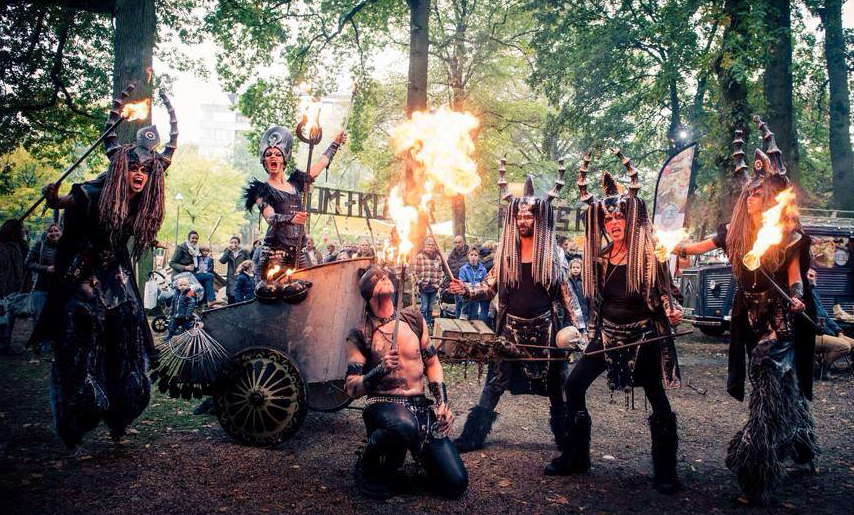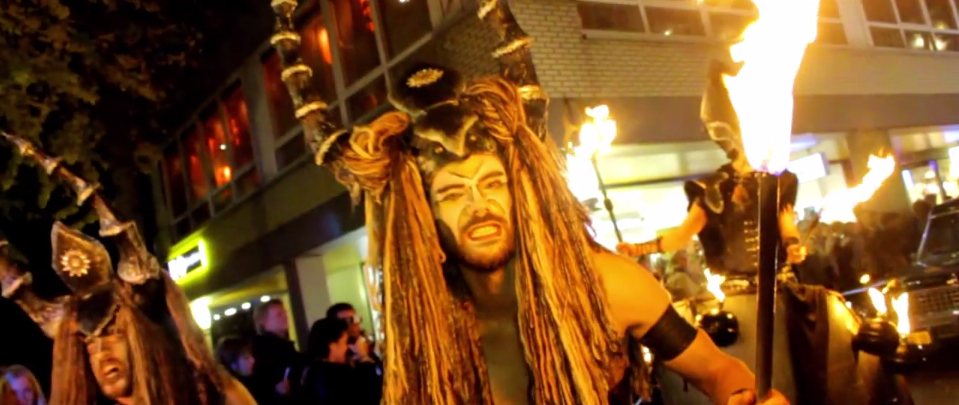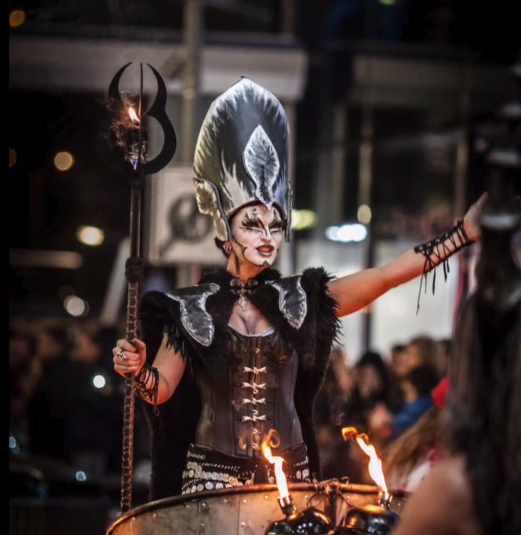 "Fakir's Fire" or "Het vuur van de Fakirs" - SHOW/ WELCOME or GOODBYE ACT:
One or two fakirs performing fakir acts, eastern costumes, on arabic carpets surrounded by fire...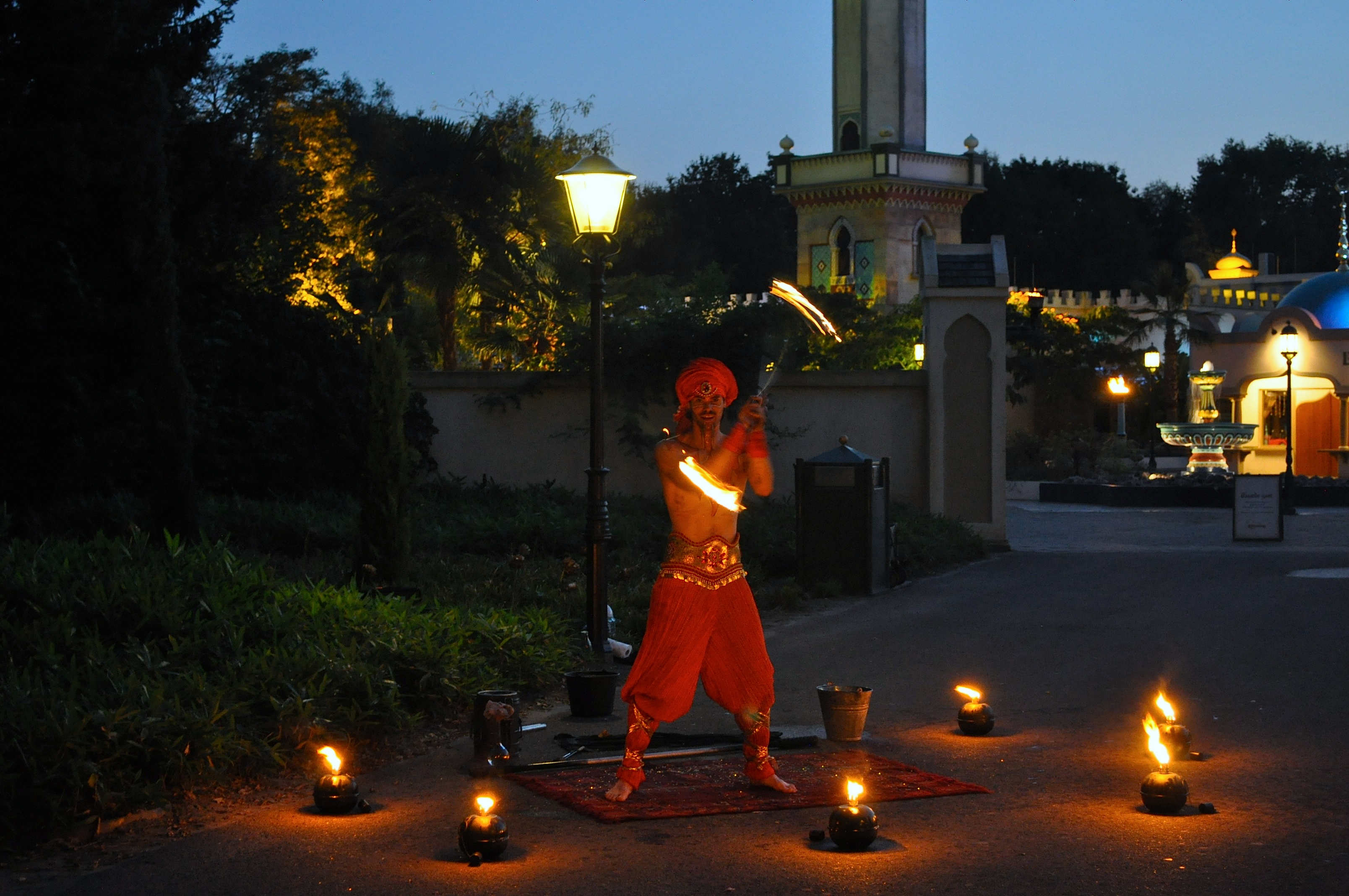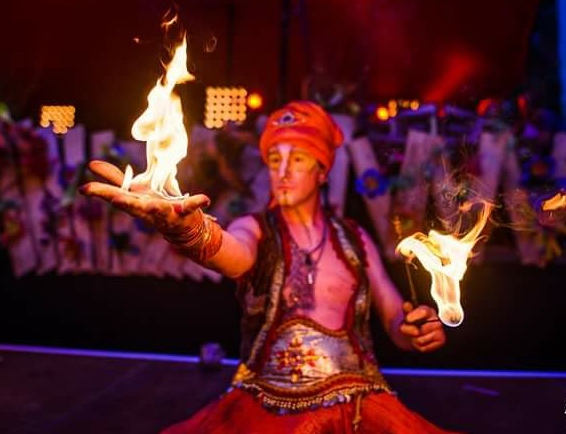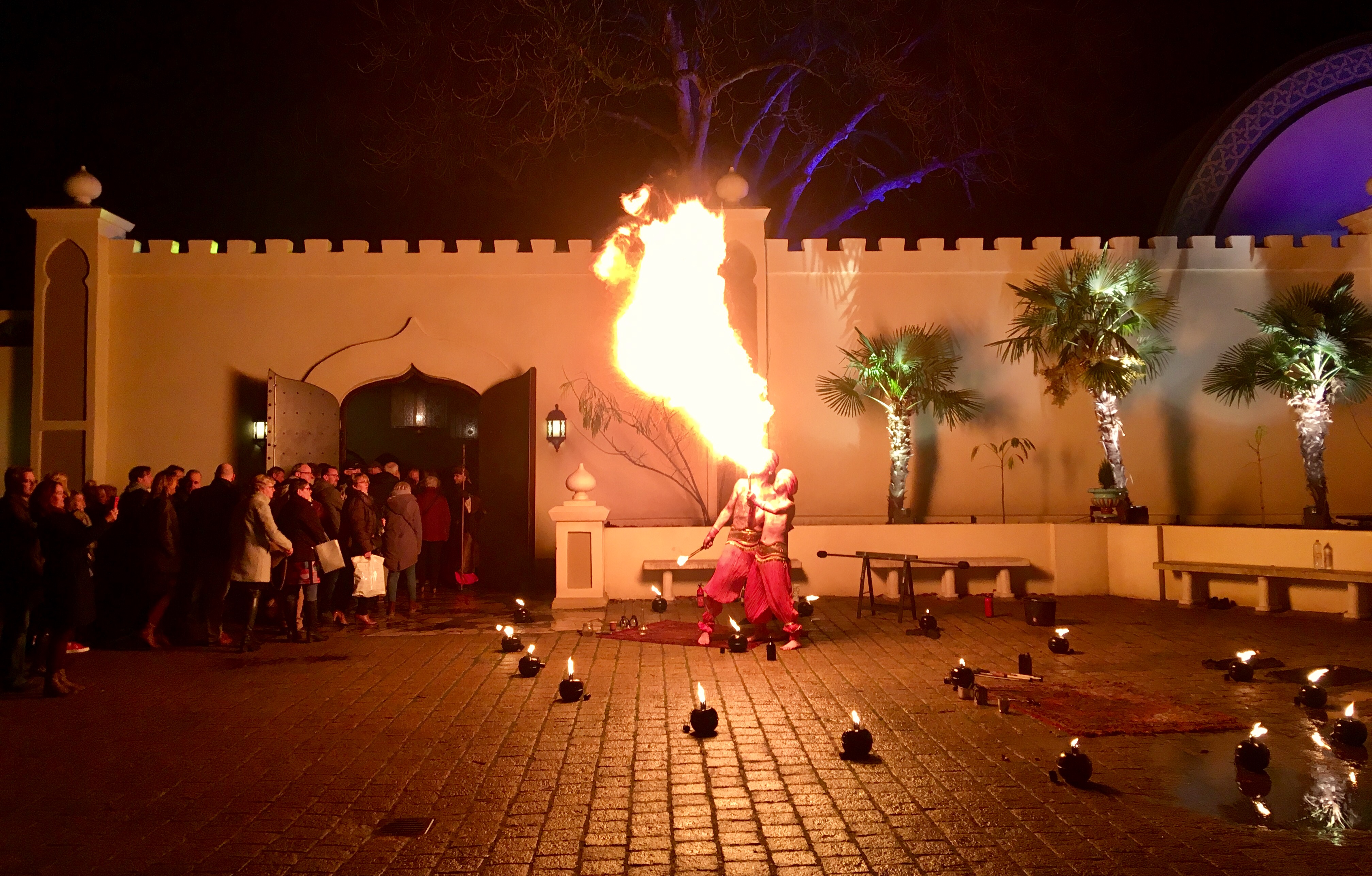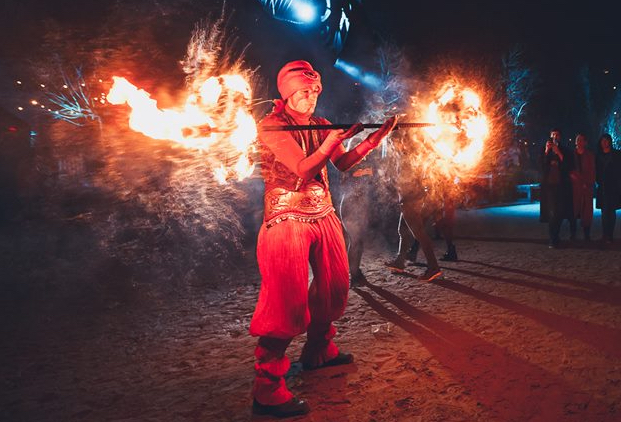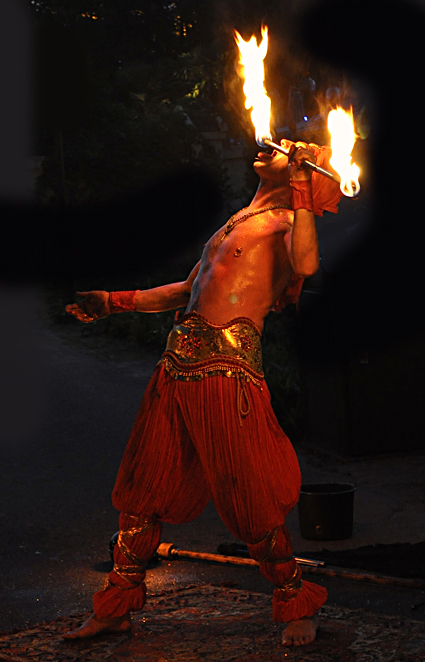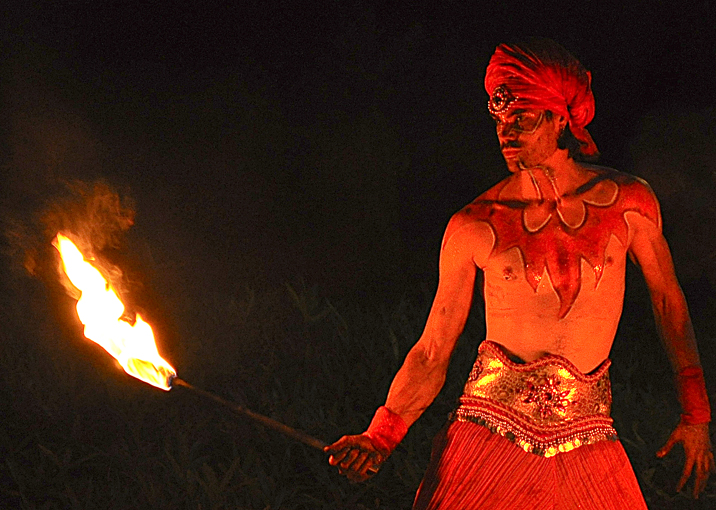 "Fire Geisha's" - SHOW, WELCOME OR GOODBYE ACT:
Several fire dancers, all majestically turbaned, or crowned, and dressed in orange, gold and yellow: the colours of fire!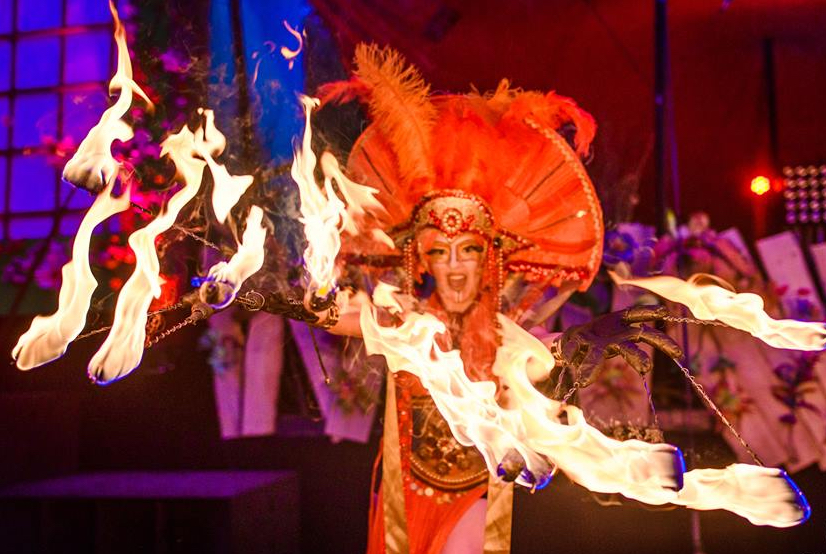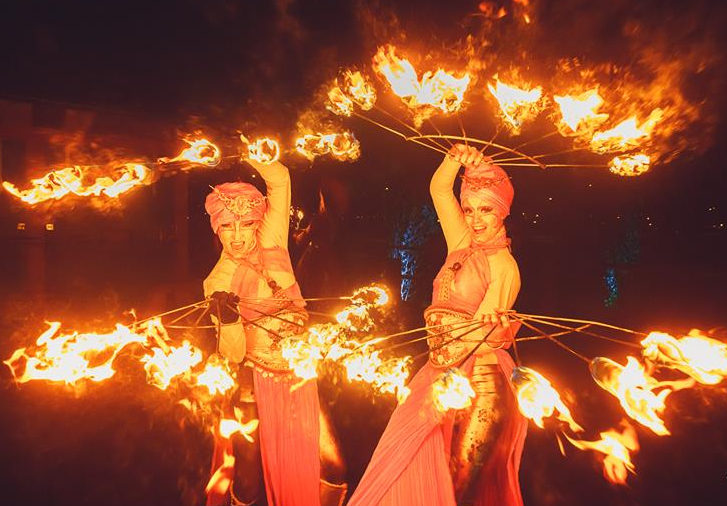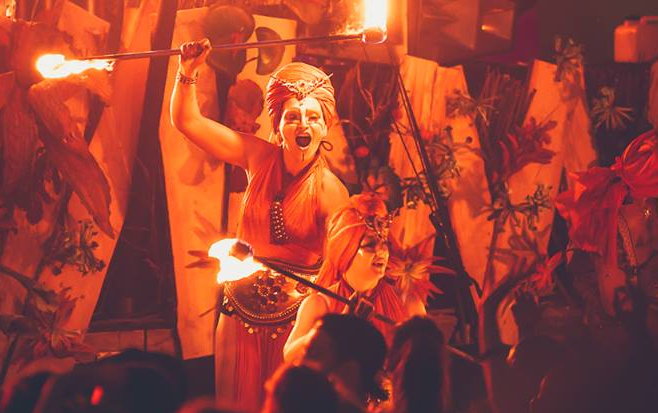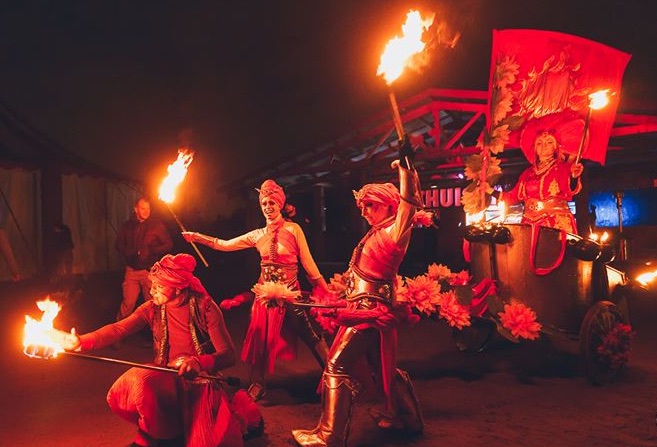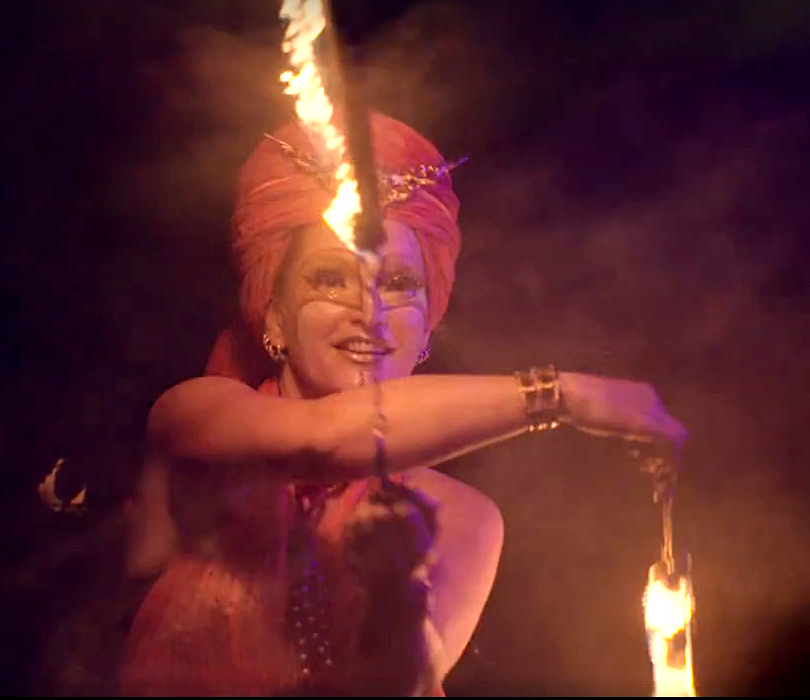 "Flaming Riksha" or "De Vlammende Riksha" - MOBILE ACT / GOOD FOR PARADES:
A grand velociped, tricycle, with a big steampunk frontwheel, and firey passengers... Mobile act.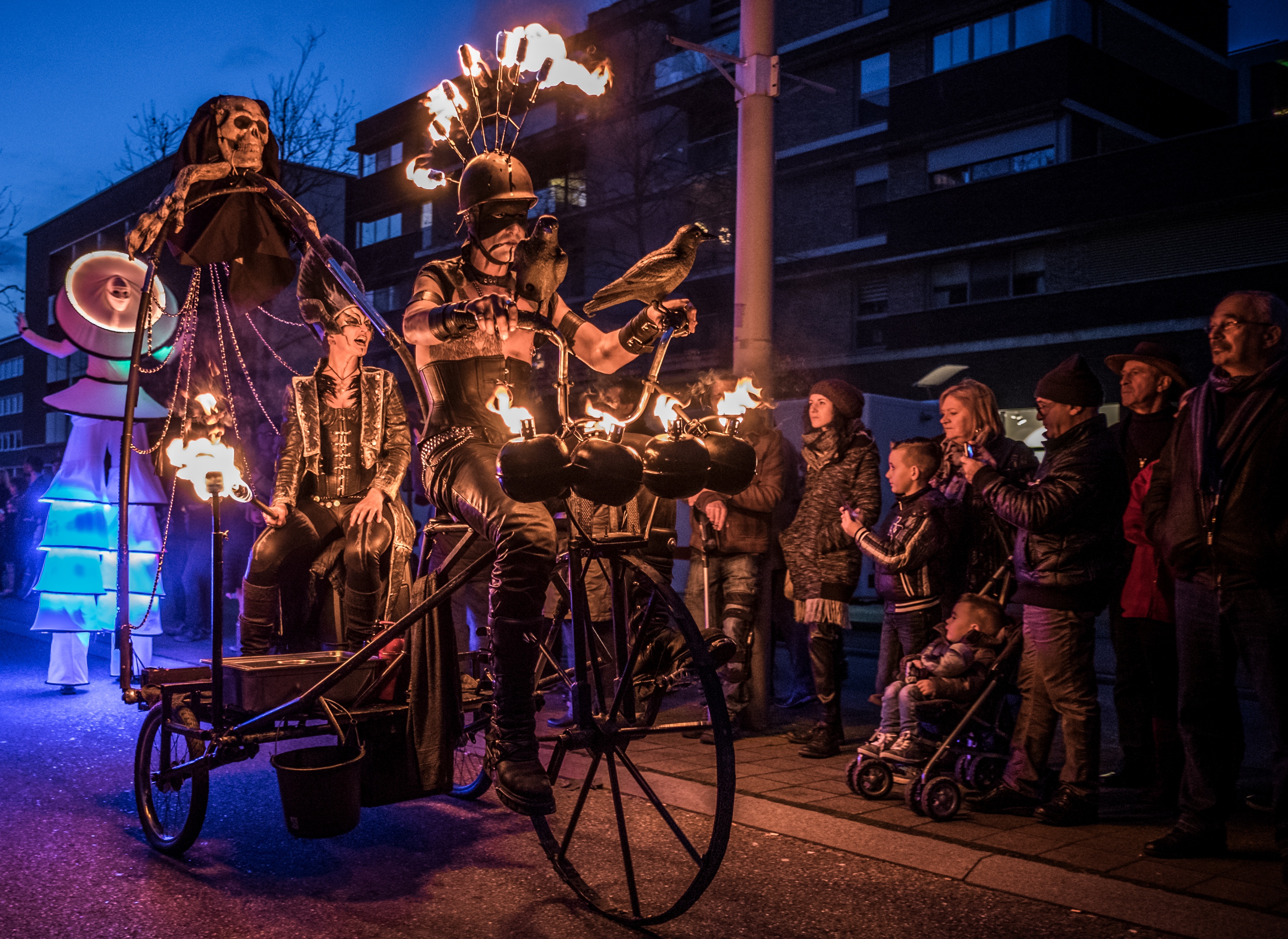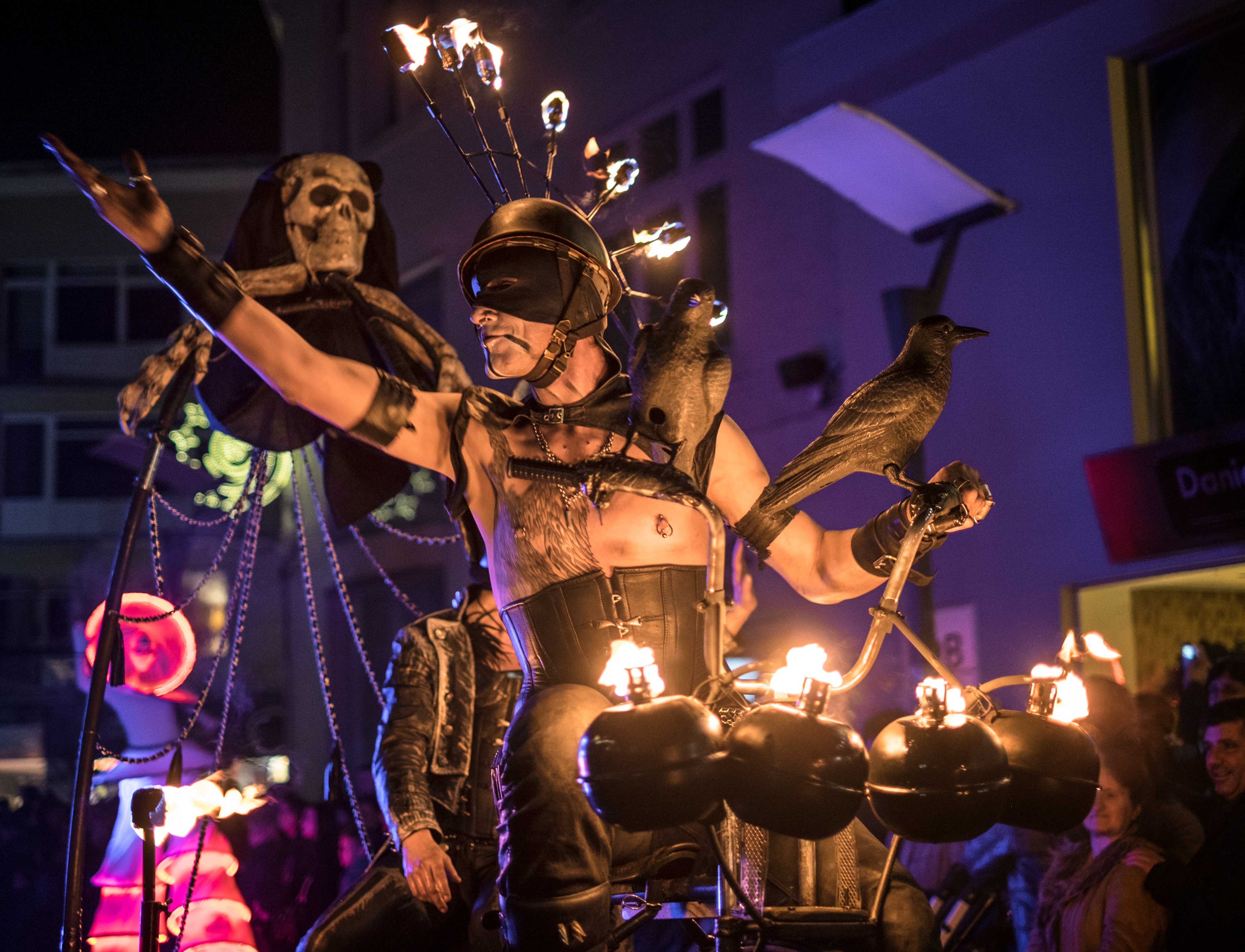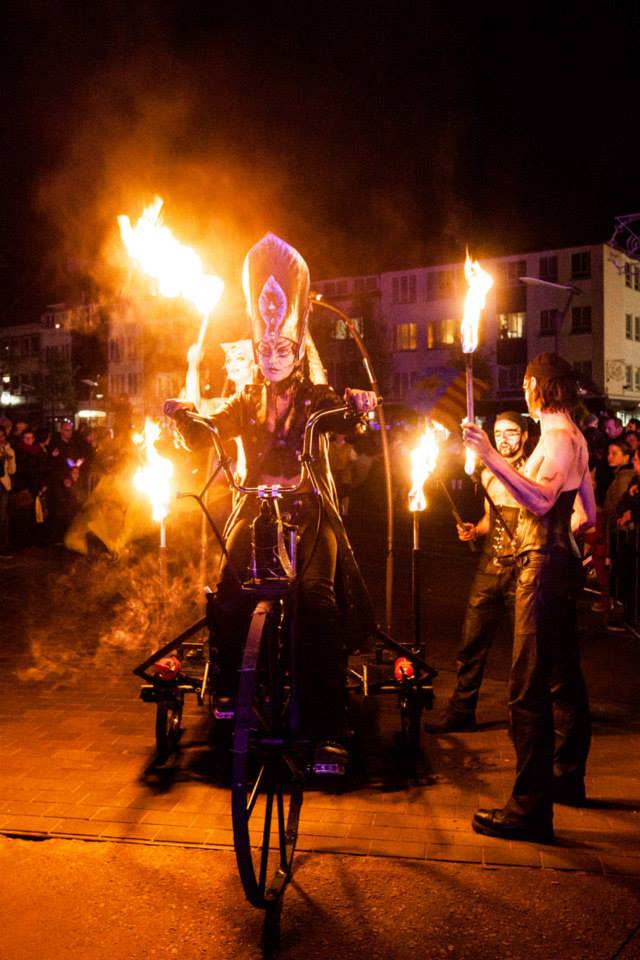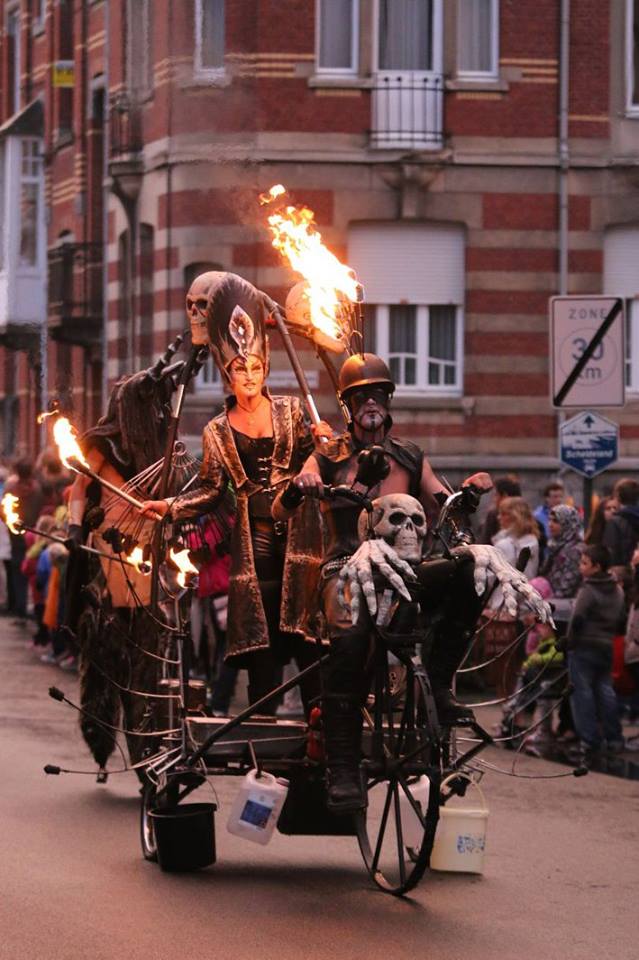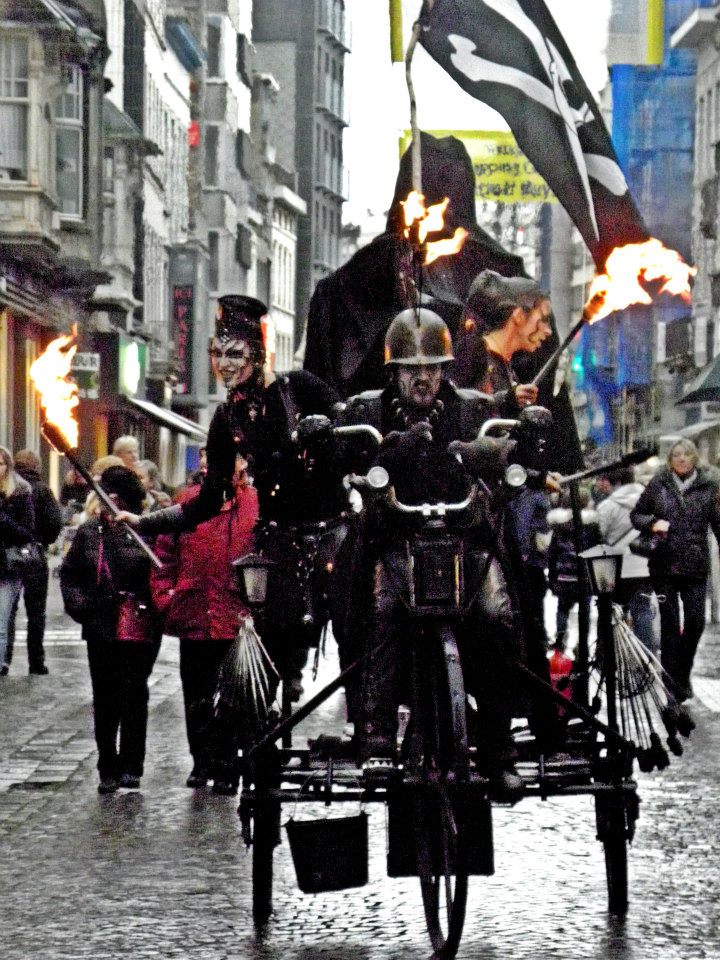 "Firedancers" or "Vuurdanseressen" - "De MACHT VAN HET VUUR" SHOW / WELCOME or GOODBYE ACT:
A 13 minute show that we can combine with an entry act. Two firedancers or more!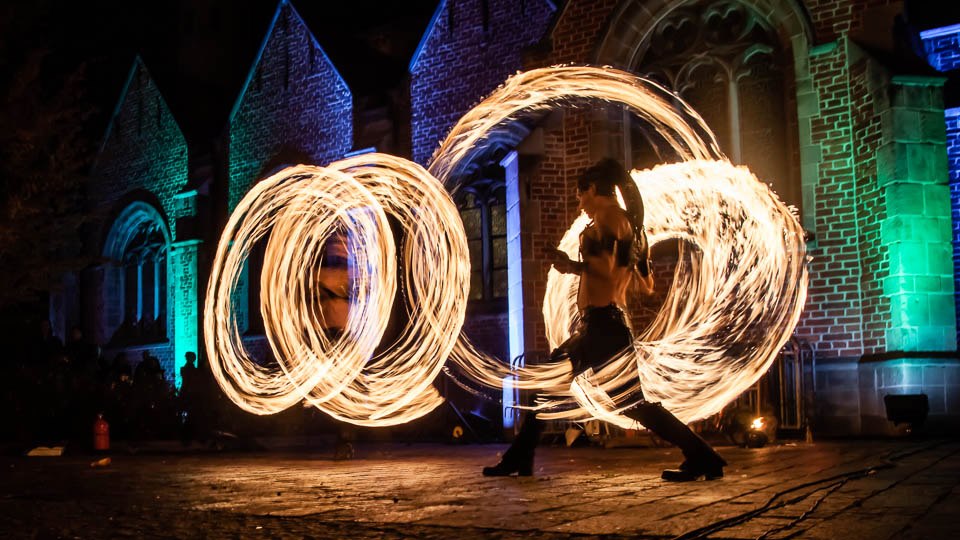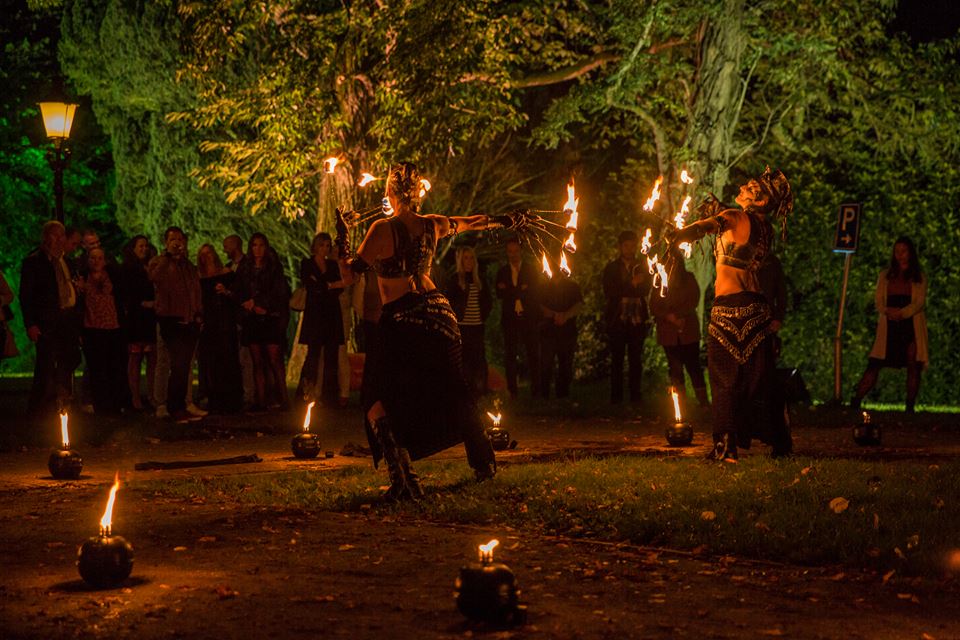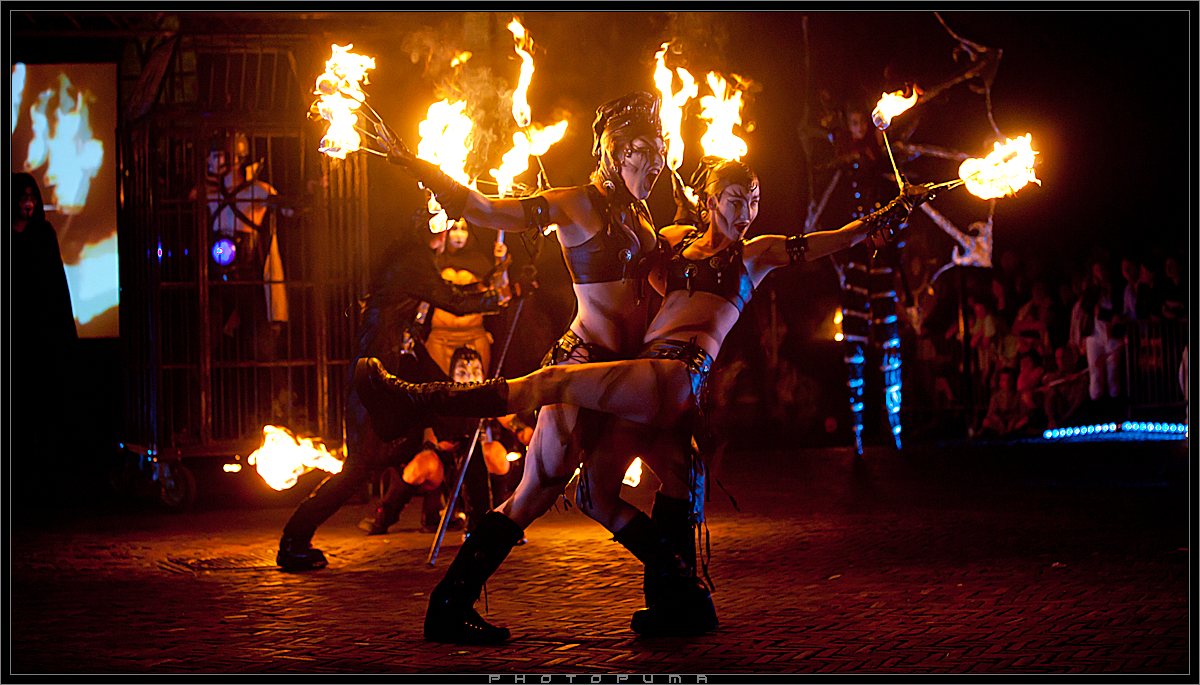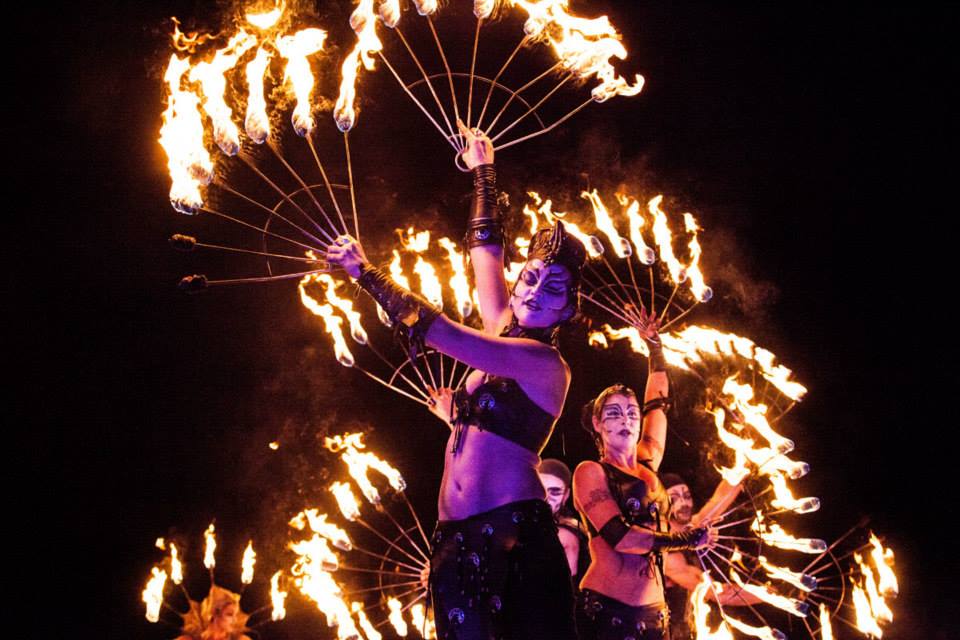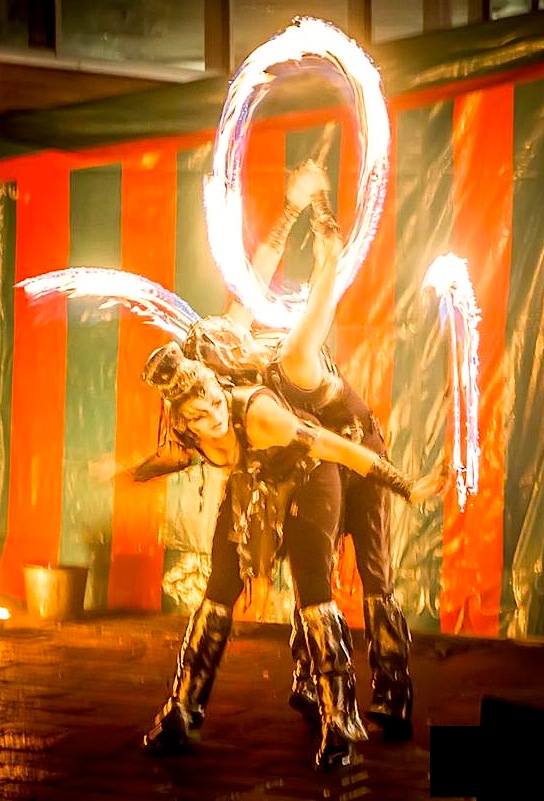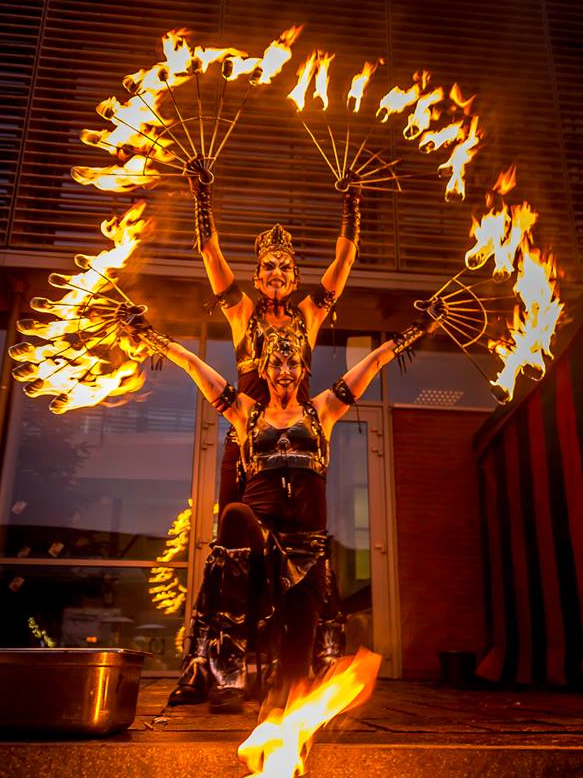 "Fire on Water" ACT ON WATER - CANAL PARADE:
Fire on a boat! Fire on top of water! Fire, the mesmerising slowmotion of the flames, gently dancing on the waves of water...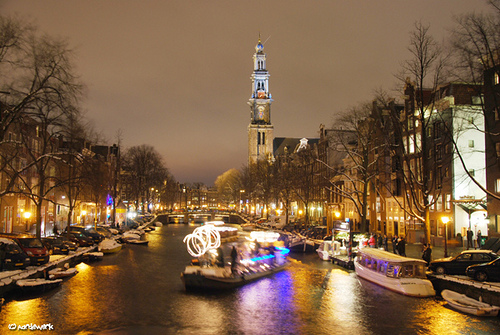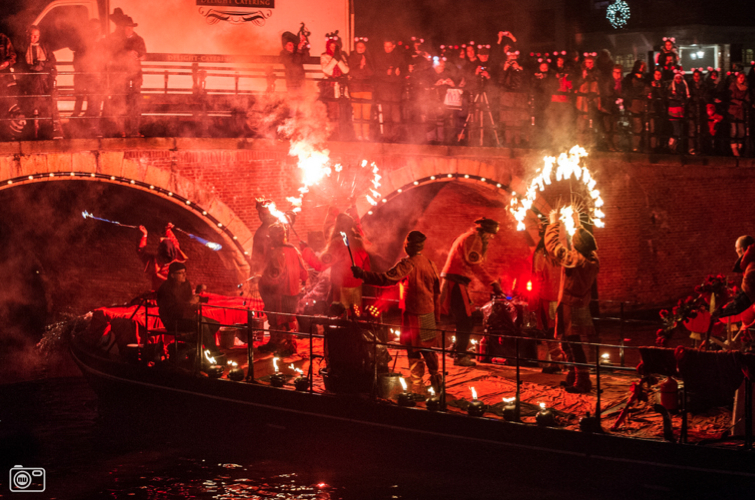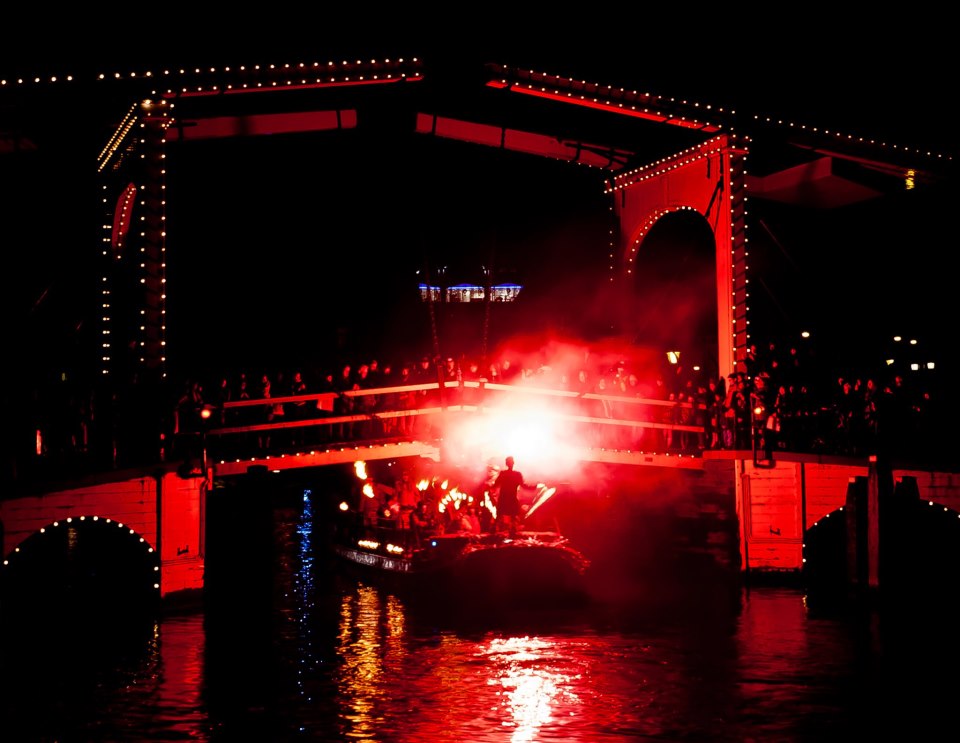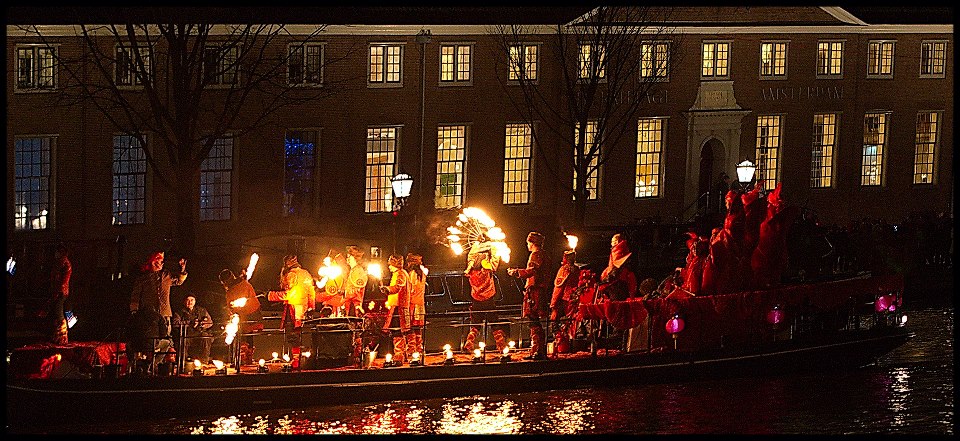 Dia de Los Muertos Halloween Parade - PARADE:
The day of the dead! In parade, carrying around the dead images of a lovely couple , keeping the fire of love and remembrance alive...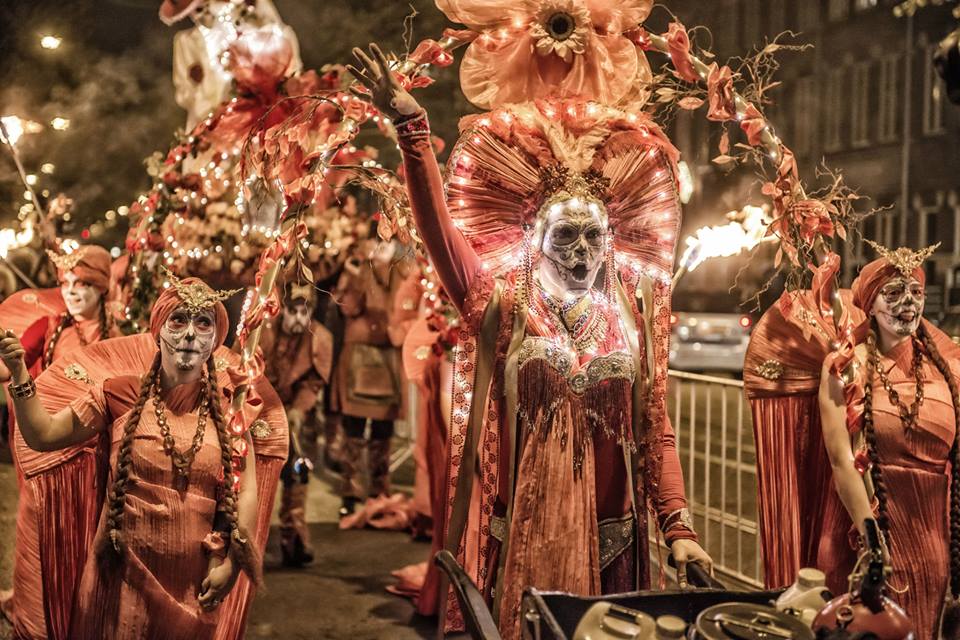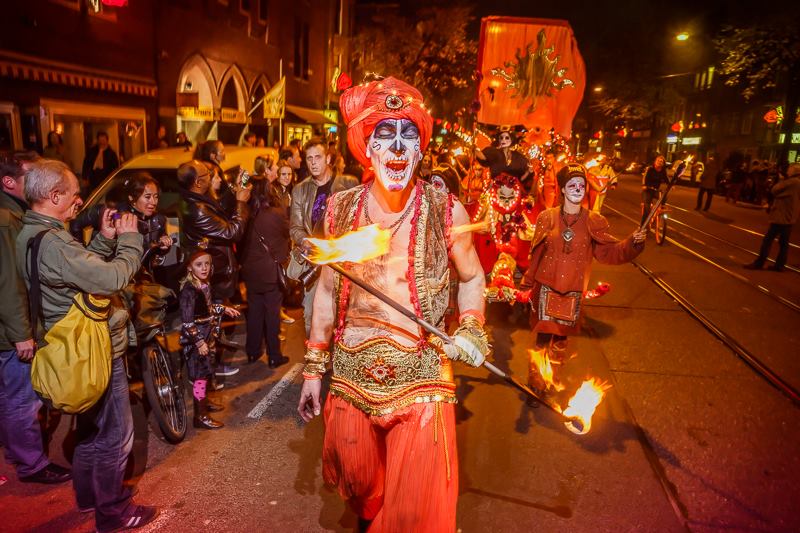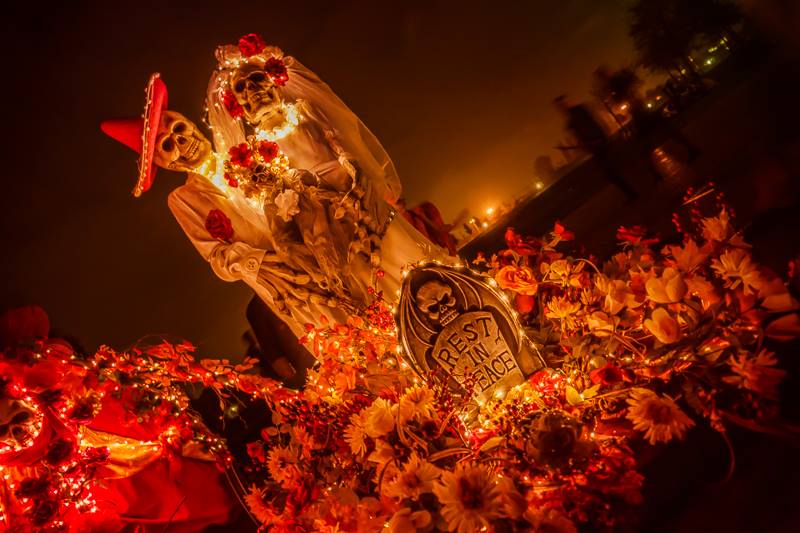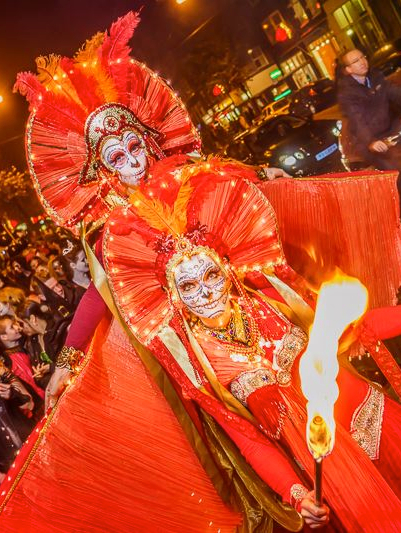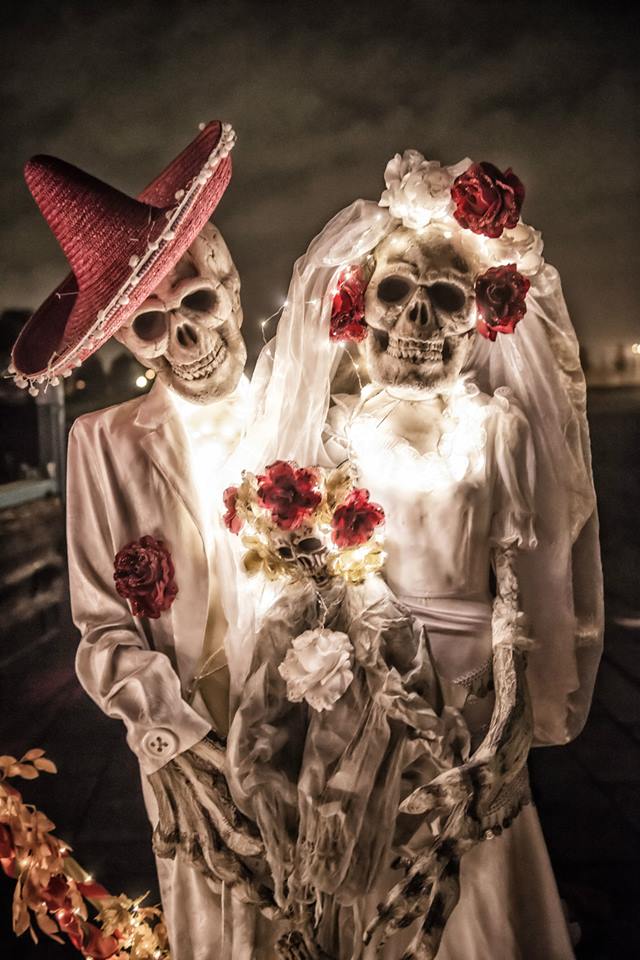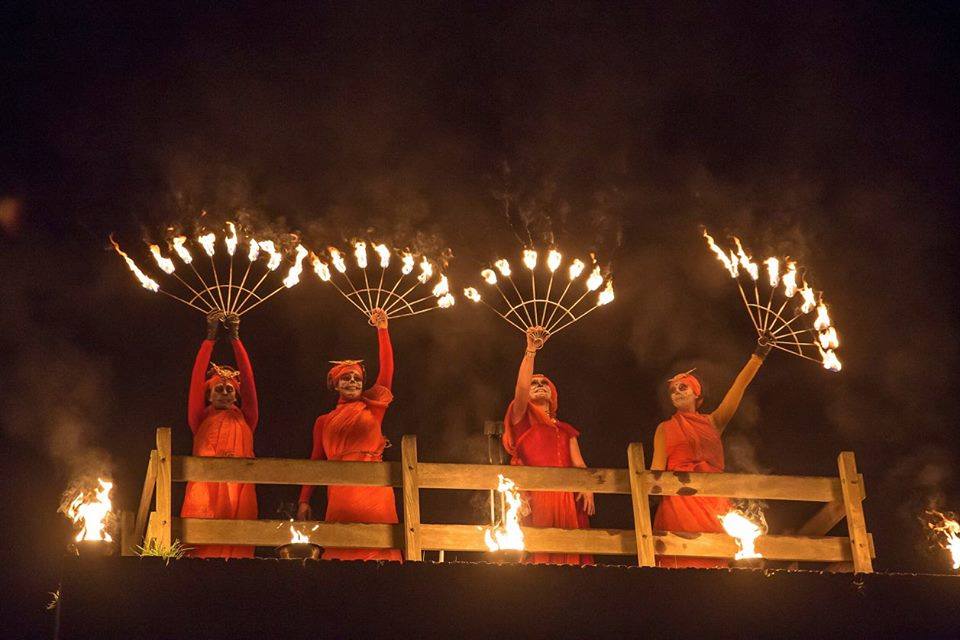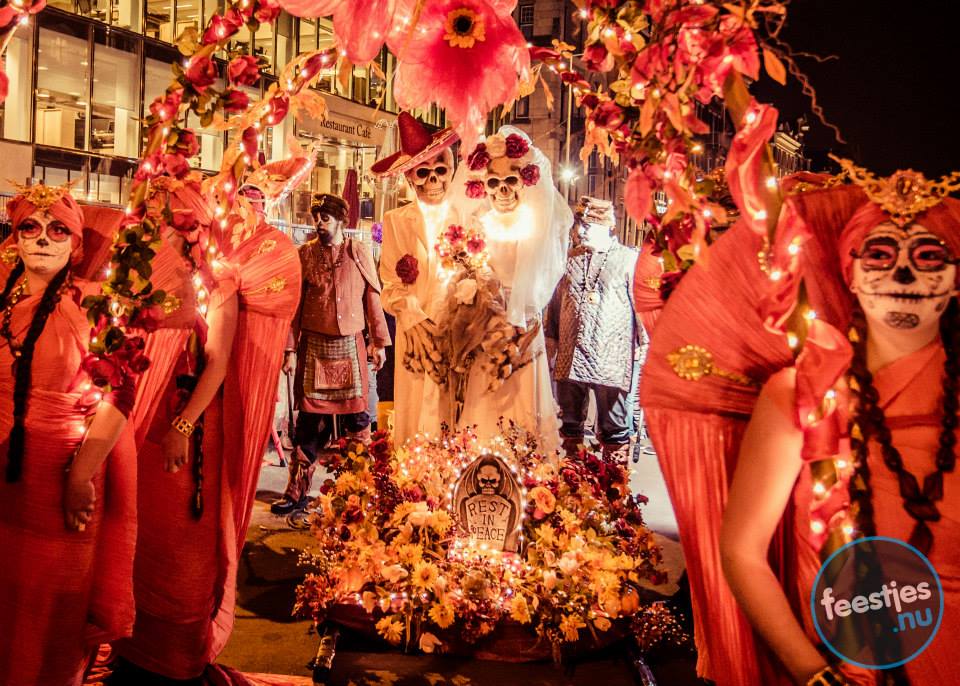 "Furious Fauns" SHOW/ WELCOME or GOODBYE ACT:
Two furious fauns with fire on jumpingstilts, and maybe 3 more on the ground, or pulling a chariot!